15 Yard Dumpster Trailer Rental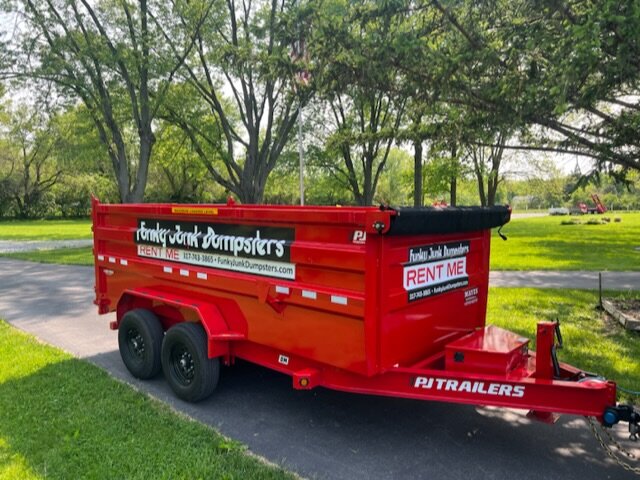 7' x 14' x 4'
Up to 3 Days
$25 / Day
2 Tons
75
Description
Have larger items or a bigger job? No driveway? We have a fleet of 15 yard Dumpster Trailers we can rent to you for your project. Our Dumpster Trailers can be parked on the street without a city permit, making them a great option for projects without a driveway. These are great for larger demo jobs or bulkier items. Our contractor customers love these for demo & tear out jobs. Small to medium roofing jobs - fits upto 40sq of shingles.
Funky Junk will drop these off at your site for you to fill with debris and then pick up when full. Keeping with the driveway friendly concept, these meet the request. Our Dumpster Trailers are driveway safe and cause no more wear & tear then your personal vehicle on your driveway. No metal makes contact to your drive which means, no scratches or damage.
2 Ton included, 5 Tons maximum, Fits up to 40sq of shingles
** Please call to reserve if your requested dates are not available as these are in high demand **
What can I put in my Funky Junk Dumpster?