22 Yard Residential Roll Off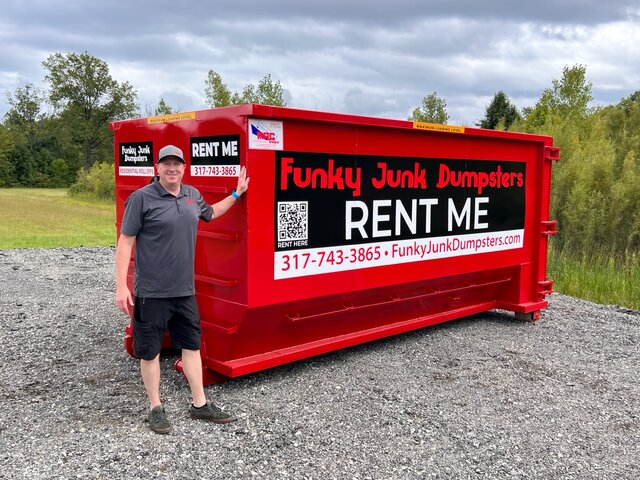 14' L x 6.5' H x 7' W
Up to 5 Days
$10 / Day
2 Tons Included
$75 / Ton
Description
22 yard = 10% larger then a 20 yard standard roll off. Have a larger project and need a bigger dumpster rental? Funky Junk Dumpsters has you covered with our Residential Roll Off series. Our roll offs are designed to fit in driveways and maximize your disposal capacity without taking up the entire drive. Our 22 yard dumpsters are only 14' long and 6.5' tall. Perfect for larger projects like a full Kitchen demo, multiple room clear out, furniture , deck demo etc... They also include double rear walk in doors, so the dumpster can sit closer to the home. Our Residential Roll Off series also includes driveway protection at no extra charge. We use a patented UHMW skid plate that the dumpster sits on , so the dumpster wheels don't touch your driveway.
Need more time? No worries, we can extend your rental for only $10 a day.
Need same day delivery? Call us to get on todays delivery schedule.
2 Tons included , 5 Tons Maximum